Sisma LM-D Desktop Laser Welding System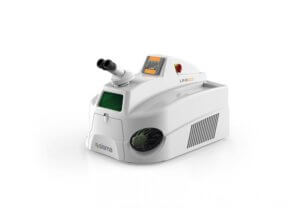 The compact desktop LM-D manual welding system uses Smart Spot technology for a repeatable welding process ensuring a wide depth of field and a stable laser firing already from the first pulses.
The ergonomic design and low noise level ensure operator comfort and the ECO function switches the system to standby during idle times ensuring reduced consumption. The LM-D features USB and Ethernet connectivity for welding program download/upload as well as software and firmware updates. Offering high 150-210J maximum pulse energy, the LM-D machine can also be controlled remotely via smartphone, tablet or computer.