Sisma SWA 300F/450F Series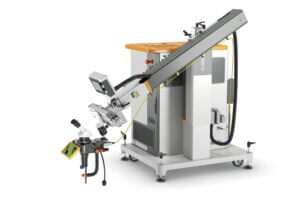 Designed to carry out repairs and modifications on moulds due to general wear and tear, the SWA 300F/450F  is powered by a new generation fibre laser source offering improved energy efficiency and productivity. 
Unlike traditional welding methods, the properties of a laser beam enable it to access narrow or deep areas. With enhanced stability and use of a high-quality laser beam, the application results are consistently flawless.  There are no consumable parts which makes this system not only maintenance-free but also the most efficient SWA produced.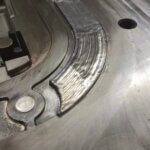 CNC automation offers highly flexible path routes including lines, circumferences or arcs, spline curves and inclined planes, with the software enabling advanced welding operations. Due to the innovative functions on the SWA 300F/450F, optimised welding processes are easily achievable.