Sisma Systems Products
Within the Sisma range is a collection of solutions for laser welding. Including compact desktop systems through to stand alone multi-axis CNC laser welding workstations, there is a cost effective solution to meet all requirements and a build quality to offered durability and strength.
SISMA LM-D Desktop Welding System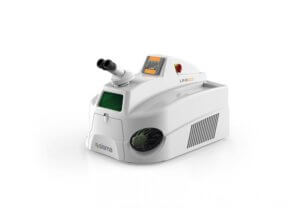 Compact desktop manual welding systems with Smart Spot technology for consistent results from start to finish.
Ergonomic design with low operating noise
ECO Mode function switches system in to standby during idle times, reducing power consumption
USB and Ethernet connectivity for loading welding programs and software / firmware updates
LM-D Vision and Ready options offer advanced features for visual comfort and access.
High 150-210J Maximum Pulse Energy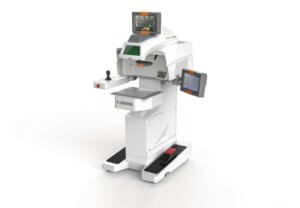 SISMA LM-B & LM-C Welding Systems
Component welding and mould repair system
Powered heavy duty worktable with 150 x 150mm movement
Smart Spot Technology for consistent results
0.2–2.0mm Variable Spot Size (0.1mm option available))e
Fully digital control for accurate diagnostics, higher pulse stability and longer lamp life
ECO Mode function to minimise energy wastage through automatic standby.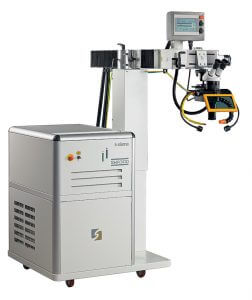 SISMA SW-A Class IV Laser Welding Systems
Class IV System for mould tool maintenance and repair
Available in 150W and 300W power options
Intuitive touch screen operation
Rapid positioning through unique compact head design with fibre optic delivery
Tilt and Rotate functions in addition to powered X,Y and Z movements
Inclined and circular path welding functions
Wide range of options available including rotary welding device

SISMA SW-T Welding System
Class I and Class IV Systems for part welding and mould repair / maintenance
Ergonomic design
Heavy duty sturdy construction
Precision movement capabilities with large platform movement table
Software add-ons allow full process access, job loading, remote diagnostics and process performance monitoring.
Lamp pumped and fibre power options ranging from 100W – 450W
Programmable Automated CNC operation option
SISMA SW-S Welding Workstation
3 / 4 Axis CNC welding workstation
High accuracy processing due to solid structural design
Laser source offers high stability at high and low power alike
Integral SISMA HMI intuitive interface with 21" display
25W – 1000W options including lamp pumped and fibre laser options