For over 30 years Industrial laser systems have been commonplace in manufacturing and R&D facilities all over the world, providing clean and efficient ways of improving manufacturing processes. Such applications include replacing labelling by direct marking onto components or replacing cutting systems with state-of-the-art laser converting processes, a digital technology that enables manufacturers to produce features that otherwise would be problematic or impossible to cut without the need of tooling.
A Need for Change
Dynamic market conditions and fluctuating demands necessitate the need for changes to traditional processing methods. Market conditions and demands require shorter production runs, faster times to market and environmentally friendly alternatives, thereby requiring the need for fast, efficient, and cost-effective set-up and change overs, cost-effective programme changes, and the ability to process a wide range of materials.
For packaging and converting equipment OEMs, finding a repeatable baseline process to manage dynamic production needs and incorporate enough processing flexibility to accommodate new materials is challenging. A digitally controlled laser processing systems is the solution; let's explore some questions on this technology that we are often asked.
Why Use a Laser System?
Quite simply, traditional mechanical processes cannot match digitally controlled laser systems which are very adaptable, and capable of performing multiple processes often in a single pass. Unlike most mechanical methods, laser systems can be combined with other equipment to provide customized late-stage alterations, even to finished goods.
What is a Laser System?
Laser systems are adaptable, digitally controlled, non-contact processing systems, and typically include self-contained machines, in-line, and robotic systems. A laser system generates a very narrow beam of radiation (light) which is directed to the target material to perform a wide range of interactions (application processes). At the heart of each system is the laser processing sub-system that includes a laser source, beam delivery, controller (software or hardware) and a power supply.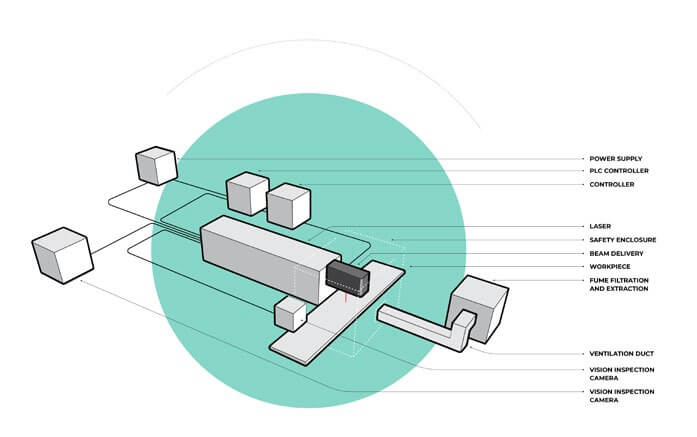 Depending on the type of laser, the application, and the target material, other components may be needed, including chillers, work piece delivery system, fume filtration/extraction, and vision inspection cameras.
What Can a Laser System Do?
Laser processing systems are highly versatile, adaptable to both stationary and in-motion processing. An excellent selection for OEMs and system architects looking to build flexibility and adaptability into their machines or processing systems for applications such as perforation, scoring, scribing, kiss-cutting as well as through-cutting, marking and coding.
What Makes Laser Processing Different?
While there are many hardware and systematic differences between laser processing systems and traditional mechanical systems, for converting and packaging there are several standout benefits. Zero-touch processing for instance for sensitive materials and sterile processing, and the elimination of mechanical wear resulting in a reduced inventory costs and consumables. The greatest reduction comes from the lack of production down time, with on-the-fly changes controlled through software command and control, reducing setup and changeover costs.
The Value of a Laser System?
Integrating Advanced Manufacturing Technologies (AMT), such as laser processing systems can be a significant investment with an extended payback period. However, investing in new technologies is a requirement to stay competitive and brings many benefits, including quick response to dynamic customer demands, greater productivity levels, increased processing, reduced downtime, higher quality products, lower operating costs, and improved operating efficiencies.
Better for the Environment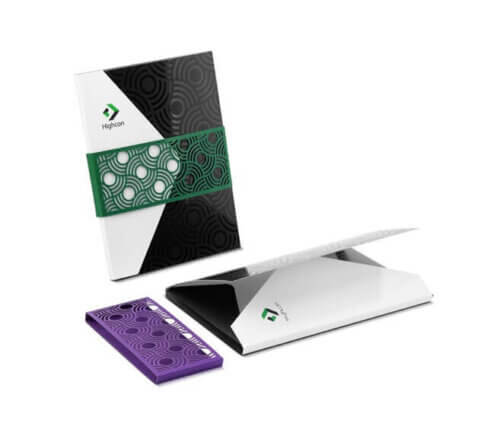 Businesses are becoming more aware of how their systems and processes impact the environment. No one solution is perfect, however laser processing systems offer users ways to reduce their impact on the environment. Implementing steps to reduce your organization's ecological impacts show your customers, and their customers, you are committed to making a difference. Laser processing systems offer ecological benefits over traditional processing methods by decreasing waste.
Traditional methods of marking and coding utilize inks and/or additional printed labels.  Laser systems, however, can apply permanent marks and codes directly on materials and products, eliminating the need for secondary label printing or consumable marking inks. Manufacturing cartons and boxes typically involves production runs in the thousands of units to be cost effective due to the high cost of changeovers and dies. Laser systems can change die patterns on the fly, significantly reducing changeover downtimes and die costs associated with size and pattern changes. Further, the ability to use a wider range of carton sizes reduces wasted materials, packaging space, and shipping costs.
How to Choose the Right Laser System
Laser Lines Ltd has been supplying lasers to the UK market for nearly 50 years.  During this time the company has gained considerable experience when it comes to recommending the right laser system for the application.  Not only able to supply the laser system, but we can also carry out application trials at our demonstration laboratories to ensure the customer is fully confident they are buying the right solution.  In addition, the company supplies many of the accessories associated with running a laser system, and on the rare occasion there is a problem, we have manufacturer-trained technical support staff to resolve any issues.
For further information, contact Dave Earl on 07730 143398 or email dave@laserlines.co.uk.