CO2 Laser Marking
Laser Lines offers an extensive range of world leading CO2 laser marking systems developed and manufactured by Synrad and Datalogic. These laser marking systems have output powers ranging from 10 Watts up to 400 Watts - enough power to meet the needs of the fastest production lines, and suitable for use in application areas traditionally associated with ink jet printing, but without the need for costly consumables and lengthy maintenance procedures and cleaning.

CO2 lasers operate at a wavelength of 10,600nm, at this wavelength the light produced by these lasers is readily absorbed by organic materials and a host of other materials, enabling them to be clearly and precisely marked.
What applications are CO2 marking lasers used for ?
CO2 Lasers can be used for marking and engraving materials such as plastics, glass, wood, fabrics, ceramics and some metals. Their speed and ease of use means they are now proving to be increasingly beneficial to a variety of industries - particularly as production line speeds increase as well. With increasing production targets, manufacturers are in need of more efficacy as far as laser marking is concerned. Our CO2 Laser marking systems handle a wide variety of applications and can mark a large range of modern materials, including : -
| | |
| --- | --- |
| Material | Grades |
| Plastics | ABS, PMMA, Acrylic, Delrin, PTFE, PC, PE, PET, PVC |
| Fabrics | Felt, Cotton, Denim, Fleece, Nylon, Polyester |
| Leathers | Suede, Hide, Alcantra, Faux |
| Minerals | Granite, Marble, Quartz, Rubber |
| Wood | Paper, Vellum, Hardwood, Softwood, Balsa Wood |
| Glass | Borosilicate, Soda Lime |
What Information can be marked with CO2 lasers?
Through the use of advanced software packages supplied with the systems, text, logo designs machine readable codes, serial numbers and dates codes plus much more can all be programmed and marked with ease.
Are CO2 laser marking systems easy to use and integrate?
The Laser Lines range of CO2 laser marking systems are designed to be easily integrated into our extensive range of laser marking workstations which can, if required, be adapted or customised to meet specific customer requirements. They can be supplied as OEM systems too.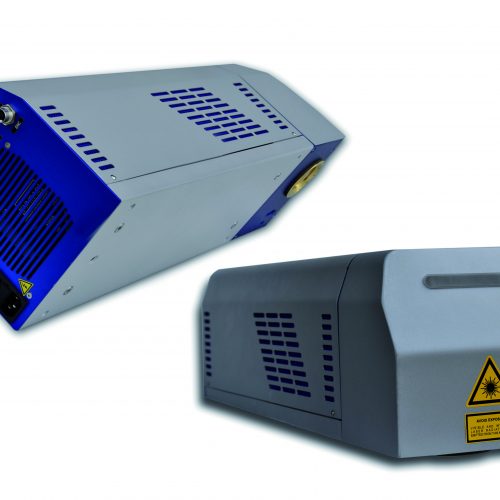 Designed specifically for industrial coding and marking applications, the Datalogic EOX CO2 laser marking family of lasers are available in both 10 Watt and 30 Watt packages. With its state of the art embedded controller, in built visible diode pointer and focus finder, all bought together in one of the smallest easy to use CO2 laser packages available, makes this family of CO2 laser systems one of the best all round marking systems available. More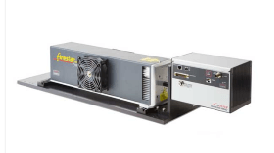 Synrad CO2 marking kits have been designed to meet a wide range of product marking requirements and is easily incorporated into stationary or moving production processes. At marking speeds of up to 450 characters per second the Fenix Flyer creates clear, crisp marks on glass, plastics, wood, and countless other organic materials. More