CO2 Laser Marking Systems
Laser Lines offers an extensive range of world leading CO2 laser marking systems developed and manufactured by Synrad and Datalogic. These laser marking systems have output powers ranging from 10 Watts up to 30 Watts - enough power to meet the needs of the fastest production lines, and suitable for use in application areas traditionally associated to ink jet printing, but without the need for costly consumables and lengthy maintenance procedures and cleaning.
CO2 lasers operate at a wavelength of 10,600nm, at this wavelength the light produced by these lasers is absorbed by organic materials such as wood, stone and glass allowing them to be readably engraved.
Materials include: -
| | |
| --- | --- |
| Material | Grades |
| Plastics | ABS, PMMA, Acrylic, Delrin, PTFE |
| Fabrics | Felt, Cotton, Denim, Fleece |
| Leathers | Suede, Hide, Alcantra, Faux |
| Minerals | Granite, Marble, Quartz, Rubber |
| Wood | Paper, Vellum, Hardwood, Softwood, Balsa Wood |
| Glass | Borosilicate, Soda Lime |
These lasers are designed to be integrated into Laser Lines extensive range of laser marking workstations which can, if required, be adapted or customised to meet specific customer requirements.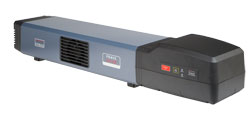 The Fenix Flyer is built upon the 48-2, 25 Watt CO2 laser. Synrad' s original 48-series laser is the industries gold standard for long operating lifetimes and high reliability. The Fenix Flyer incorporates the FH-Flyer galvo marking head and includes internal cooling fans and power supplies into a self-contained marking system. More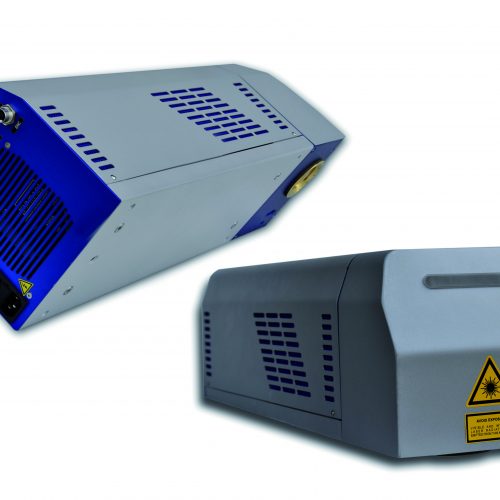 Designed specifically for industrial coding and marking applications, the EOX CO2 laser marking family of lasers are available in both 10 Watt and 30 Watt packages.With its state of the art embedded controller, in built diode pointer and focus finder, all bought together in one of the smallest CO2 laser packages available, makes this family of CO2 laser systems one of the best all round marking systems available. More