Pulsed Laser Welding Systems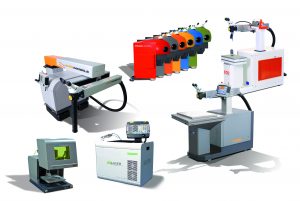 Creating minimal distortion compared to other welding techniques, this joining technology creates a very small 'heat affected zone' (HAZ), with neat bright results that generally require no dressing or finishing, after welding – and with the ability to weld large and heavy mould parts down to thin metal foils.
Highly consistent and controllable weld results on all metal and alloy materials.
Programmable automated system options can make laser welding a simple button pressing exercise
Suitable for both precision micro-welding and general welding applications.
Multiple axis control for small and large parts.
Minimal part distortion and heat input – so suitable for large and delicate parts alike.
Automotive, Medical, Aerospace, Sensor technology and the Plastics Industry all utilise the benefits of Laser Lines pulsed laser welding systems for repairing, modifying and joining complex parts, without damaging and distorting the material and part geometry. The high stability of the weld seam created and the consistency of the results, make this a definite technology for both the present and the future.
Systems can be supplied in a range of different power levels and in 3 different configurations, with the practicalities of use carefully considered and the needs of different industries investigated and met.
For large parts the open Class IV laser welding systems offer a solution where the laser welding system can be brought to the part. In some cases this means that large parts (e.g. mould tools), can be repaired in-situ, without the need to remove and dismantle carefully setup equipment and to reduce 'down time'.
For smaller and medium sized parts up to 250kg, The freestanding Class IV pulsed laser welding systems with integral movement tables allow parts to be moved under powered and programmable control on an integral heavy duty movement table with multiple axis control and market leading features and options.
Where an enclosed Class I laser welding system is preferred the Laser Lines options offer stand alone Class I laser welding systems that consider the loading and welding of the parts as well as the comfort of the operator and the flexibility of the system to weld small and large parts, in small and large batch sizes with ease.