DPSS
The Datalogic DPSS laser marking systems offer the perfect mix of high-performance part marking and value for money. Utilising the latest in End-Pumped DPSS technology both the VLASE and ULYXE laser families offer top class performance both in marking quality and reliability.
Proven reliable marking technology
High peak power and short pulse width gives high quality marking and contrast, with minimal surface distortion
DPSS gives highest quality contrast marking on plastic materials
Utilises long life diode modules
Available in 1064nm (IR), 532nm (Green) and 355nm (UV) wavelengths
Offers increased depth-of-field, for easier marking of non-flat surfaces
Diode Pumped Solid State lasers utilise high performance long life diode modules that produce light at a specific wavelength to "pump" a solid-state crystal in order to stimulate laser generation. This method of laser generation is not only much more efficient than older style lamp pumped lasers, but also generates an output with high peak power and short pulse durations, providing excellent marking characteristics on a wide range of materials.
Where flexibility is required to mark the widest variety of materials that might includes metals, alloys, carbides as well as polymers and carbon fibre etc, then the shorter pulse length imparts less heat into the surface of a target material than a comparable fibre laser, this makes the laser marking of plastics and the highest contrast marking on metals (without material removal), much easier to control and can yield better results.
The DPSS laser technologies from Laser Lines deliver high levels of peak power (typically much higher than a fibre laser), which serves to give this technology an increased depth of field meaning that focusing is less critical. So the marking of some non-flat surfaces can be done without noticeable changes to the mark colour and appearance.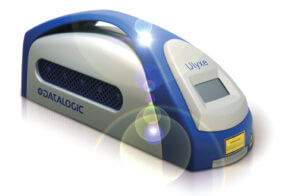 The ULYXE is a 6W fully integrated DPSS laser marking system designed with a small footprint and cost-effectiveness in mind. Suitable for both stand-alone applications but can also be suitable for integration into industrial production lines the ULYXE is an excellent all-round marking system. More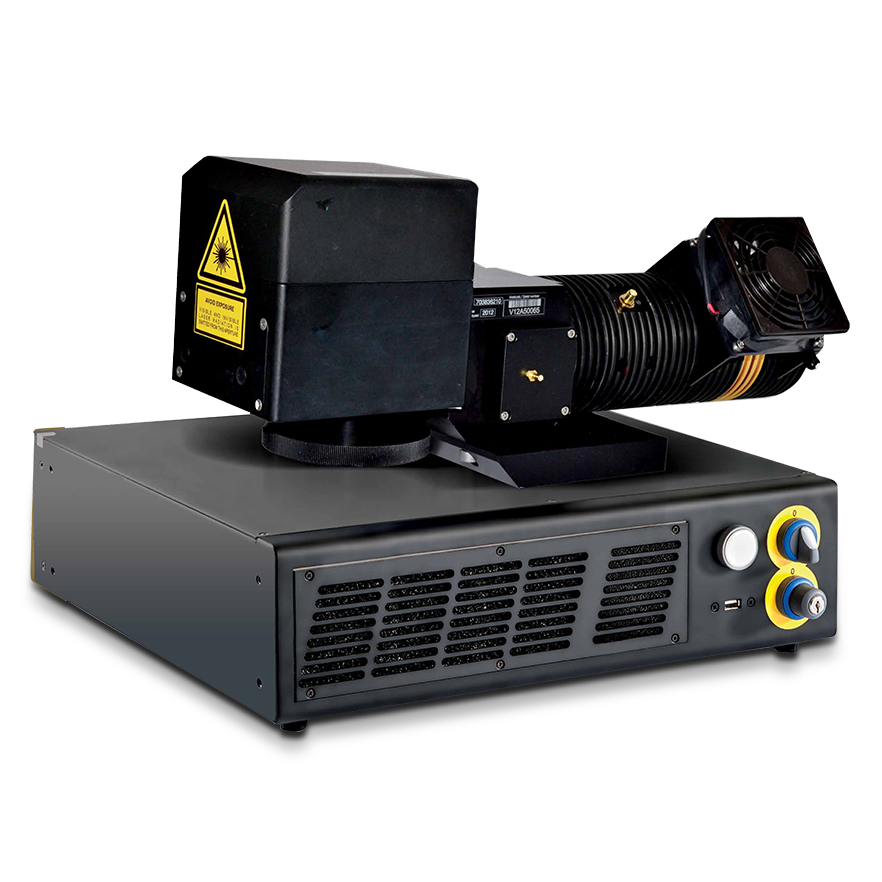 Robust and Reliable, Efficient and Cost Effective Fibre lasers have a longer pulse length that suits applications requiring the fastest marking speeds and / or increased marking depth. Their ultra-compact design and long lifetime specification and design combined with high levels of environmental protection and operating temperatures, makes them reliable in the more harsh industrial environments. More