Laser Lines has been working with IHSS to improve the way it marks surgical instruments sent to them for decontamination and sterilisation. IHSS is a specialist business that is responsible for the decontamination and sterilisation of medical devices. It operates out of four purpose-built decontamination facilities, which run 24 hours a day, 365 days a year.
Each of the decontamination facilities are used by many NHS hospitals across various trusts to sterilise medical devices, and IHSS has stayed on top of technological improvements in the past decade to make the process even more efficient.
Improving traceability
Dean Burand, Regulatory Manager at IHSS, explains: "In 2012, the NICE IPG 196 guidelines were put in place to help improve Patient safety and reduction of risk of transmission of Creutzfeldt–Jakob disease (CJD) via interventional procedures. The guidance highlighted the need for a tighter control of the migration of surgical instruments. In response to this, IHSS looked at how it could equip its facilities to expand on its traceability system (T-DOC). T-DOC is a leading-edge track and trace system."
T-DOC is used extensively around the world and interfaces with a number of different Patient Administration Systems. It provides an independent, robust and comprehensive tracking and tracing function.
How laser marking helps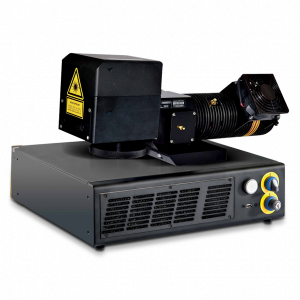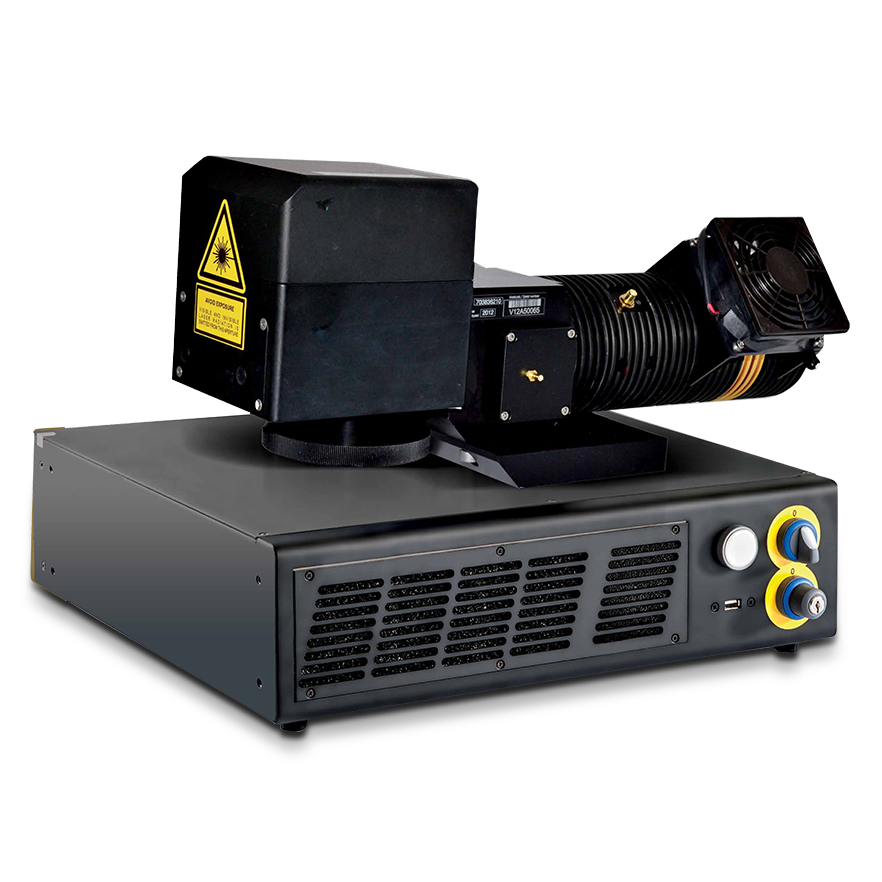 To make the system robust and offer a solution for both IHSS and its customers, IHSS put into practice a scheme where every 'High Risk' surgical instrument that moves through its system is uniquely identifiable by being laser marked. IHSS worked with the team at Laser Lines to choose the best laser marking system to interlink with the T-DOC system.
Dean continues: "We needed the ability to identify every instrument so it would link in with our traceability system. Previously, we had used barcoded tags, but as part of this initiative, we wanted to offer a best in class solution and were pretty sure that if we could label in a different way, the process would be tighter and therefore, the system could be clearer and cleaner.
"There were generic commercial laser marking systems available, but we needed a bespoke solution. We needed a system that would leave a clear, long-lasting mark without damaging the instrument. We knew that some of the laser marking solutions on the market create a mark that is too deep, meaning the instrument could rust and be contaminated."
IHSS turned to Laser Lines for advice and together they spent a year considering and evaluating different options. With Laser Lines' help, IHSS eventually settled on the Datalogic V-Lase 10 system.
Improved results
IHSS has experience of networking hospitals to its T-DOC system, and currently has over 100 T-DOC stations within the NHS linked to its data centres. Once Laser Lines had installed the laser marking systems and trained the operators – IHSS straight away started batch-marking and registering large numbers of instruments every day. The new system enabled IHSS to not only register the instrument that was from a specific hospital, but also the ability to match a single instrument to a case and a patient by providing a unique identifier.
Dean continues: "Most of the instruments that come through our sites are high value, high risk instruments. Being able to offer a robust system that wouldn't damage them, or compromise patient safety was paramount.
"Laser Lines offered us training and have been a great support over the time we have been working together. The team there took the time to understand our challenge and advised us on getting a longer lasting system and to ensure the machines were the most effective they could be. We are very happy with the solution and the support we have been given."
If you are interested in visiting the Laser Lines facility to see a demo of our laser marking solutions, contact Laser Lines on 01295 672588 or email chriso@laserlines.co.uk