Laser Lines, a leading UK supplier of industrial & scientific lasers, accessories and 3D printers, today announces that it has become the exclusive UK distributor for Fluence femtosecond fibre laser systems and diagnostics devices. Founded in 2016, Fluence sp. z o.o. are a Polish company who design cutting-edge ultrafast lasers suitable for customers in micromachining, biophotonics and scientific research.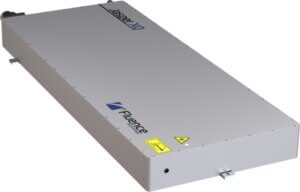 Dan Cort, Technical Sales Engineer at Laser Lines, said: "We are delighted to represent Fluence in the UK, as their unique femtosecond fibre laser systems are establishing new standards in performance and stability."
Fluence offers both compact low power (0.8-5 W) femtosecond lasers, high power lasers (10-60 W) and a tunable OPA all built upon the rock-solid foundation that is the 100% fibre Fluence oscillator.
All Fluence laser systems maximize the use of fibre design and free-space optics are avoided wherever possible. This ensures they are extremely environmentally stable, immune to shock and service-free making them ideal for demanding industrial applications.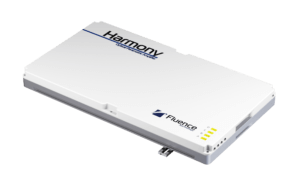 Dan continues: "Being able to offer Fluence's products was very appealing to Laser Lines. As well as featuring an innovative all-fibre design and an exceptional technical specification, Fluence's lasers fill a gap in our range meaning we can now offer femtosecond along with picosecond, nanosecond and CW lasers. And their lasers are ideal for applications where we are experienced in providing solutions, such as materials processing and fluorescence microscopy."
Along with fibre lasers, Laser Lines also offer Fluence's state-of-the-art ultrashort laser pulse characterisation diagnostics device. This an essential tool for anyone relying on consistent ultrafast pulses.
Customers who would like more information should contact Laser Lines on 01295 672588, or email lasers@laserlines.co.uk